LED lighting is being used throughout the entire tunnel to reduce energy consumption. We will be reducing our carbon emissions by around 83,000 tonnes per annum.
Heat detectors and high flow fire sprinklers have been installed to respond to vehicle fire hazards.  Once activated, water will flow at thousands of litres per minute from the deluge system.
The latest digital radio break-in communication systems to broadcast messages to customers in the tunnel.
Static signage and a PA system to direct people to the nearest cross passage.
Integrated Speed and Lane Use Signs (ISLUS) are located every 180 metres to keep drivers informed about current road conditions.
The tunnel has emergency lighting to assist motorists exiting the tunnel in the event of an emergency.
Cross passages every 120 metres will allow drivers to safely evacuate between tunnels in case of an emergency.
There are two vehicle cross over points for emergency services and access for emergency services via a full breakdown lane.
Around 140 jet fans will push air through the tunnel. The jet fans will complement the natural air flow generated by vehicles entering the tunnel, and be automated to provide more air flow when traffic slows.
Around 750 CCTV cameras in the tunnel, and 850 including approaching roads and facilities will be used to monitor traffic flows and coordinate incident response as efficiently as possible.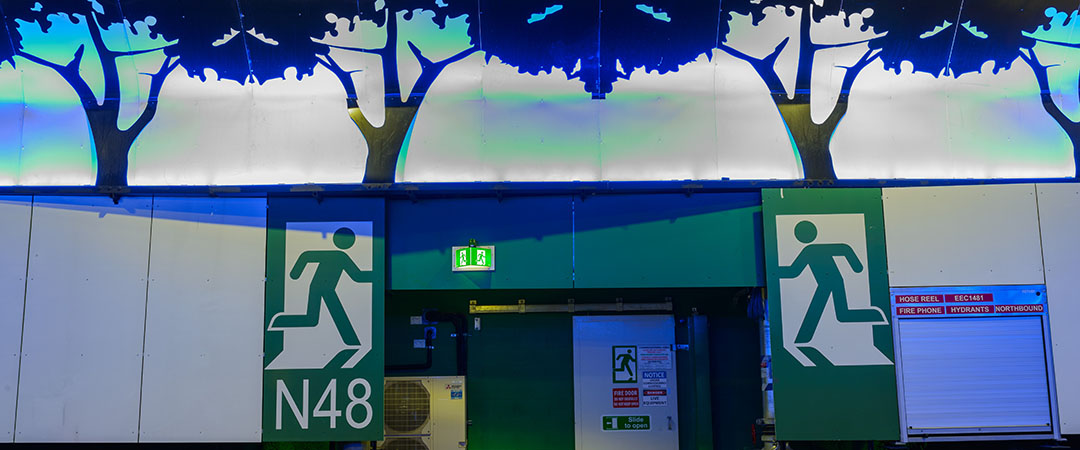 Cross passage 48 inside the Northbound tunnel
NorthConnex tolling gantry infrastructure is located at the southern entry and exit points.
Pennant Hills Road Regulation
Two regulatory gantries will monitor trucks and buses along Pennant Hills Road between the M1 Pacific Motorway and the M2 Motorway.
Tunnel Support Facilities
There are two support facilities to extract smoke from the tunnel in an emergency. These facilities can also draw in fresh air. One is located at Wilson Road, Pennant Hills and the other located at Trelawney Street, Thornleigh.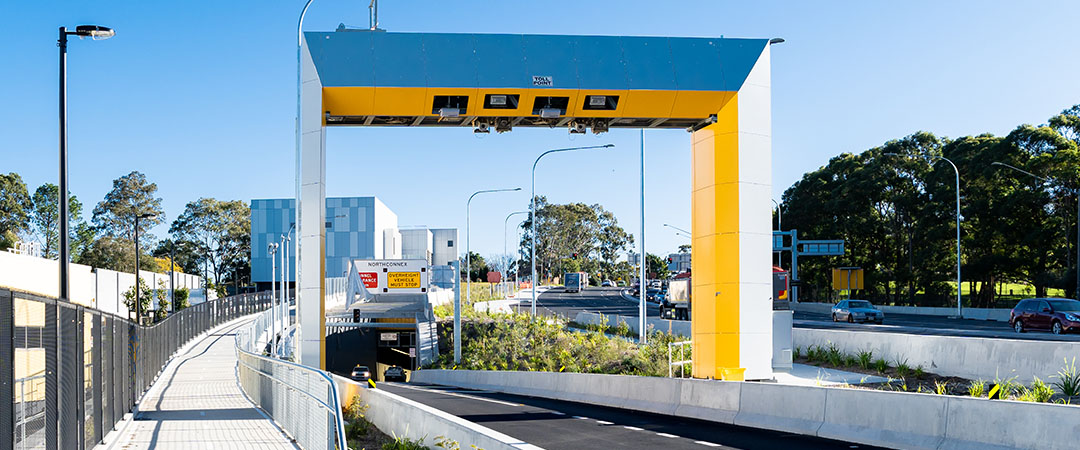 Tolling gantry at the Southern Interchange