The NorthConnex Tunnel is opening soon. To help prepare drivers, a series of real life driver experience videos have been developed to ensure motorists have a safe and smooth journey.
These videos give drivers a first look at key decision points on approach and when exiting the new tunnel, allowing you to plan your journey.
Using the maps below, select your preferred entry and exit point to view what your tunnel trip will look like.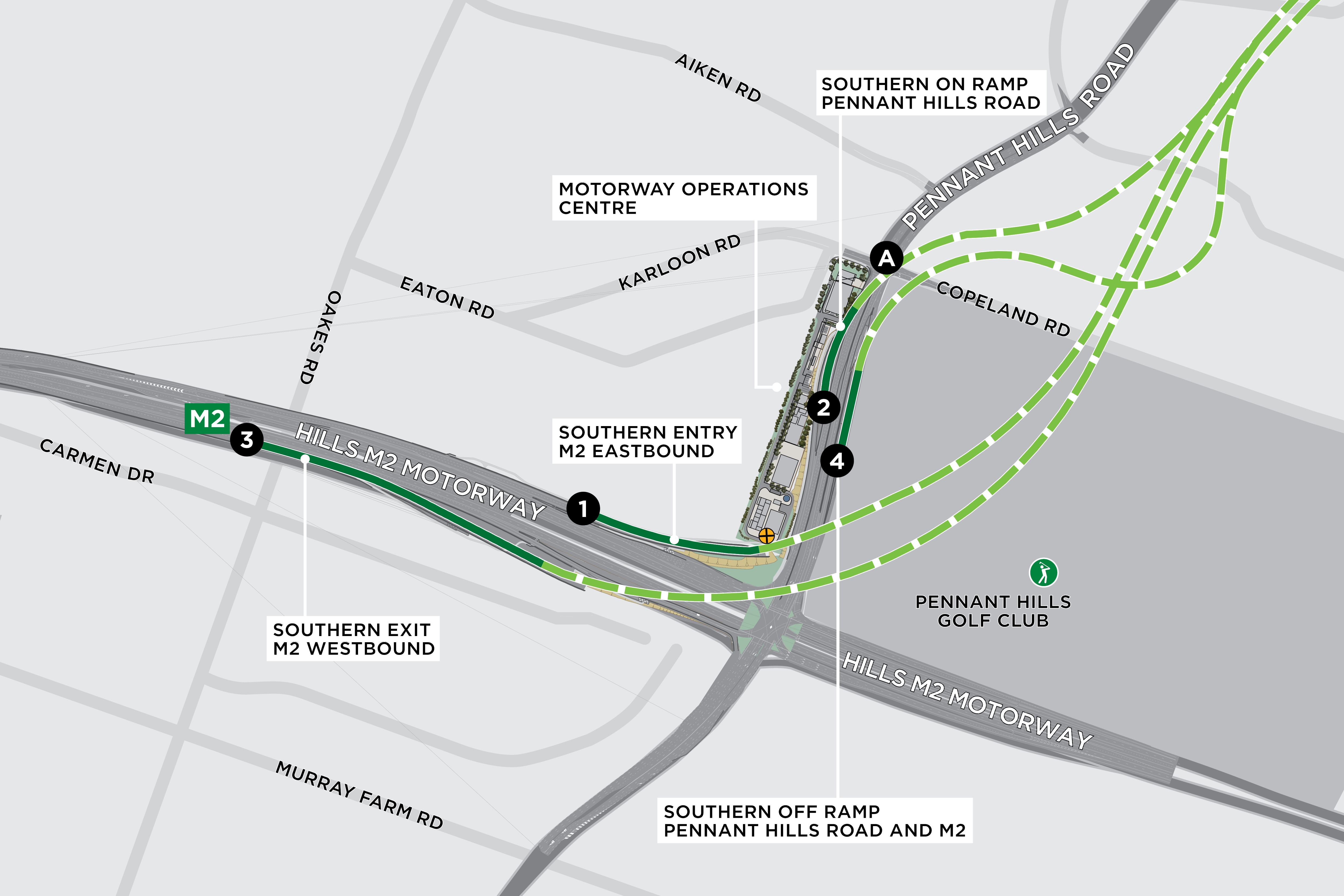 Entry and exits

Southern entry from M2 eastbound
towards Hornsby and Newcastle

Southern on-ramp from Pennant Hills Road
towards Hornsby and Newcastle

Southern exit to M2 westbound
towards Blacktown and M7

Southern off-ramp to Pennant Hills Road
towards Sydney and Parramatta

Change to intersection

M2 eastbound access from Pennant Hills Rd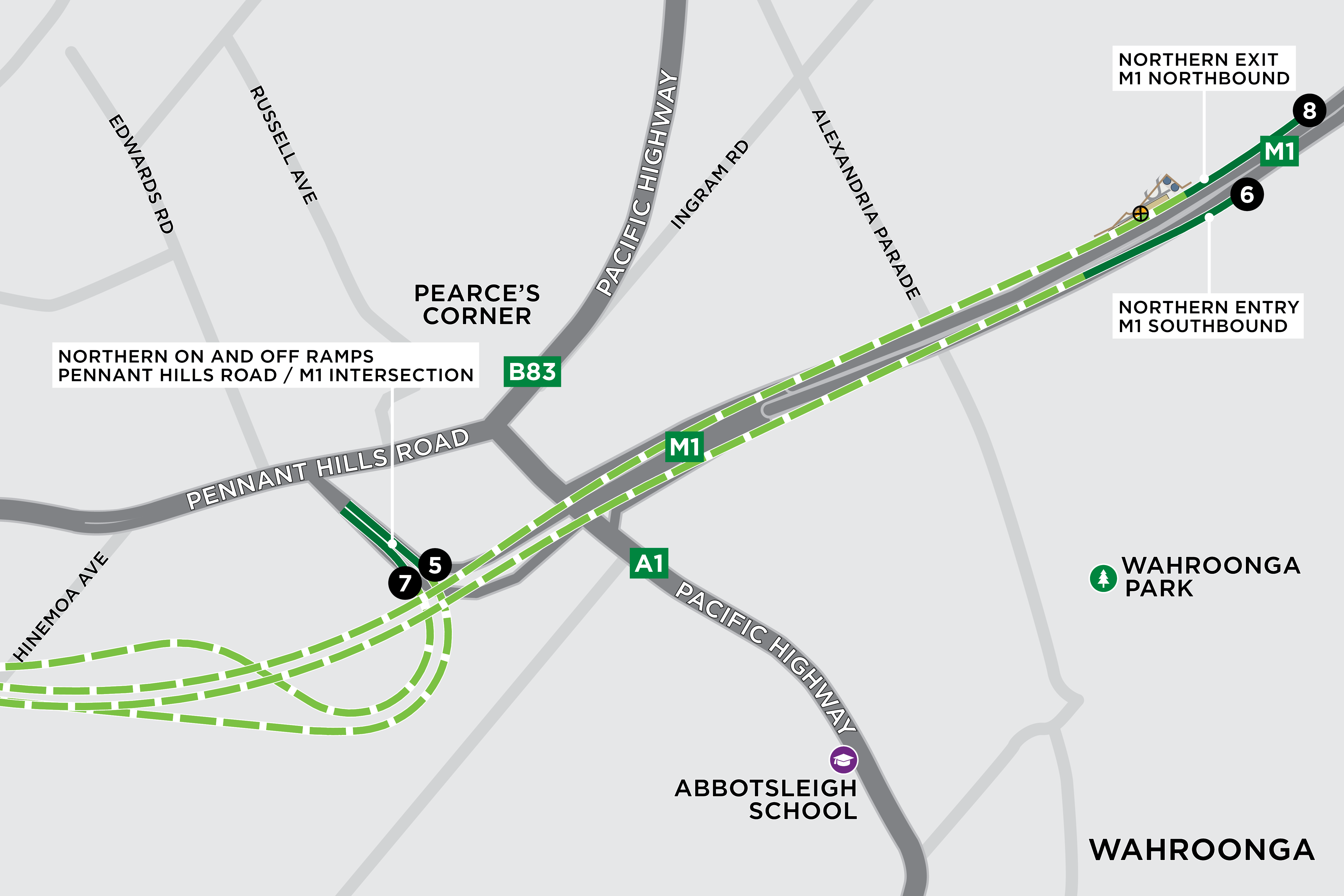 Entry and exits

Northern on-ramp from Pennant Hills Road
towards Sydney, Parramatta and Blacktown

Northern entry from M1
towards Sydney, Parramatta and Blacktown

Northern off-ramp to Pennant Hills Road
towards Hornsby and Pennant Hills

Northern exit to M1
towards Gosford and Newcastle